"Sail on a Sunset" from Revealing Beauty album used in the highest earning Russian film of all time!
Yes, multi award winning 2017 Russian film "Three Seconds" uses music from the Revealing Beauty album, several years after the theme first appeared in the BBC series "Francesco's Mediterranean Voyage". The film has grossed over $66,000,000 at the box office! https://www.imdb.com/title/tt5987402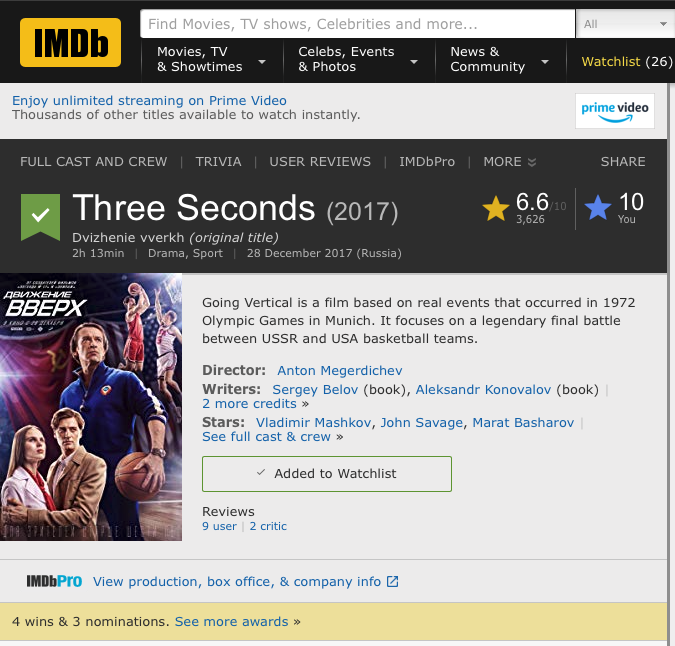 Hello everyone! I'm happy to present the video montage for part 2 of the "Revealing Destiny" album.
and for a track I accidentally omitted from the montage titled "Dances with Dolphins"
Once again, orchestrated and co-composed by the brilliant Michael Doherty and performed by the Sofia Session orchestra. Thank you to the talented Devesh Sodha for our first collaboration on "Time for Action" – may there be many more!
Thank you again Julie Elven for the hauntingly beautiful vocals, Ben Davies for the incredible electric guitar playing, and Sandro Friedrich for the wonderfully exotic Duduk and Ney performances. A very big thank you to maestro Lyubomir Denev for his superlative conducting skills as always!
A big thank you to George Strezov and the "Four For Music" team, Plamen Penchev, Georgi Elenkov and Alexander Kostov.
Thanks again to Director/Editor Andrea Carnevali, for without him, much of this music would certainly not exist.
And a final thank you to my father, Costas Nicolaides for his continued support and appreciation of my work.
I hope you enjoy this teaser. The complete album will be available very, very soon…
Thank you for listening,
~Chris